SETTING COURSE FOR THE FUTURE, NOW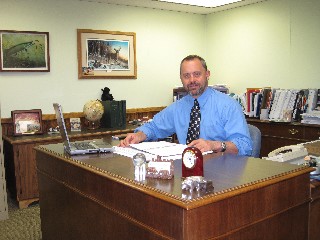 OFFICE RELOCATION SEPT 2018
As of September 2018 I will be relocating my office to Ladysmith, WI.
The Superior Choice Credit Union has acquired the Dairyland State Bank where my office is currently located and will no longer allow me to lease space at that location.
I am pleased to announce beginning as of September 2018 I will be moving to the Flambeau Valley Insurance Building (APEX)
Located at: 818 Roesler Ave. (On HWY 27 N, located across the Highway from the entrance to Gordy's Market.)
The contact information there will be as follows:
Local phone# will now be: (715) 609-1717
Phone# of (800) 281-6327 will remain the same.
Email address will remain: brostm@hdvest.net
Website will remain: wwww.brostfinancial.com
Use this calculator to estimate the cost of your child's education, based on the variables you input.

Use this calculator to determine whether you qualify for the different types of IRAs.

This calculator can help you determine whether you should consider converting to a Roth IRA.

How Long Will It Take to Pay my Balance?